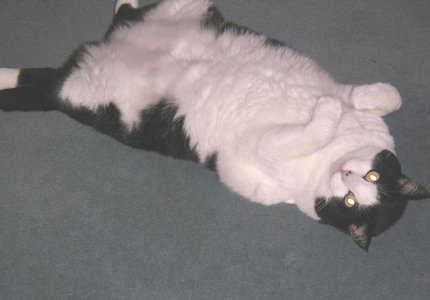 Princess, 6 years old
from Martinez, CA
Sent in by Kathy & Gary
This is Princess's favorite position. We always ask her if she fell of her bike. We adopted her from someone who no longer wanted her, and after 3 years, we still cannot see how anyone could have given her up. She is such a joy.
Discuss this photo
Send us a photo!