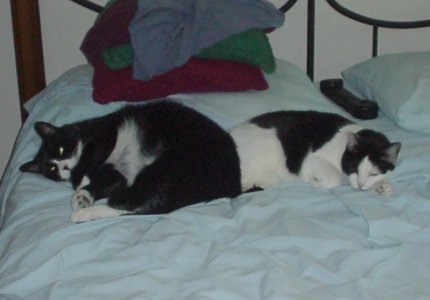 Barney & Alice, 7 years old & 13 years old
from Rhoadesville, VA
Sent in by Maria W.
Barney is big and bossy. Alice is sweet and timid. Both of them have their own special ways of demanding affection. Although they keep each other company, they're usually arguing. This is the only time I've ever seen them touching without fur flying. I can always rely on them to give me something to smile or laugh about.
Discuss this photo
Send us a photo!