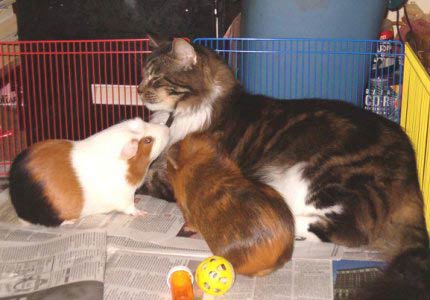 Flash, Merlin & Rusty, 3 years old, 1 year old & 5 years old
from Ward, AR
Sent in by Ginger S.
We got Flash when he was a year old. He is such a loving and wonderful companion and family member not only to us, but our 2 guinea pigs as well. He loves to hang out with them in their playpen when they are out for floor time.
Discuss this photo
Send us a photo!