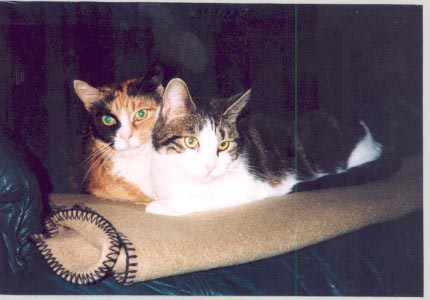 Muff and Michelle, Ages unknown
from Swampscott, MA
Sent in by Jen & Brian
Here are Muff (left) and Michelle (right). We took Muff and her mother in because their owners neglected them. When her mother passed away we thought Muff needed a friend, so we adopted Michelle from a no-kill shelter. Even though they have both been through a lot of hardship, they are the most loving and trusting kitties. They bring joy, laughter and love to our home every day!
Discuss this photo
Send us a photo!