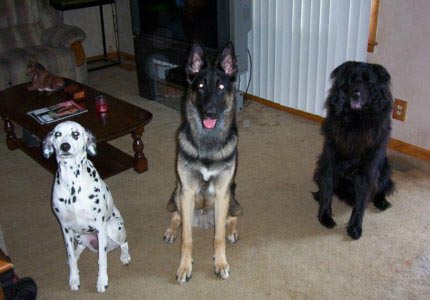 Sassy, Rascal & Bear, 9 years old, 18 months old & 3 years old
from Huntsville, AL
Sent in by Debbie V.
Here is a picture of our three children. Left to right is Sassy, Rascal and Bear. We loved them to death and they are so spoiled. Rascal even has a bone toy box for all his toys and sleeps on the bed at my feet. Sassy loved to sleep under the covers and Bear loves to sleep on the floor by my husband.
Discuss this photo
Send us a photo!