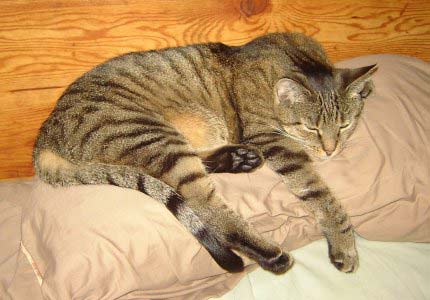 Miss Kitty, Age unknown
from Robinson Township, PA
Sent in by Darlene C.
Miss Kitty loves to sleep, especially on my pillow! I wake up in the morning and she has more of the pillow than I do. The little area between her paws? That was where my head was!
Discuss this photo
Send us a photo!