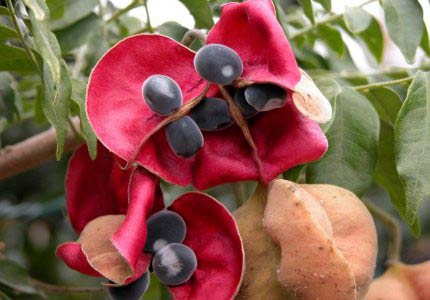 South Hill, Anguilla, BWI
Sent in by Meddie S.
This photo was taken outside a restaurant overlooking Sandy Ground on the island of Anguilla, BWI. We were intrigued by this tree and asked the owner what it is, but he didn't know. The "blooms" are a hard shell with this blue "fruit" inside. The tree is beautiful with large clusters of these blooms covering the tree.
• Send us a photo!